We exist to simplify your search for food.
Whilst we can't make the food world simple, FoodStyles exists to help you naviagte it with ease.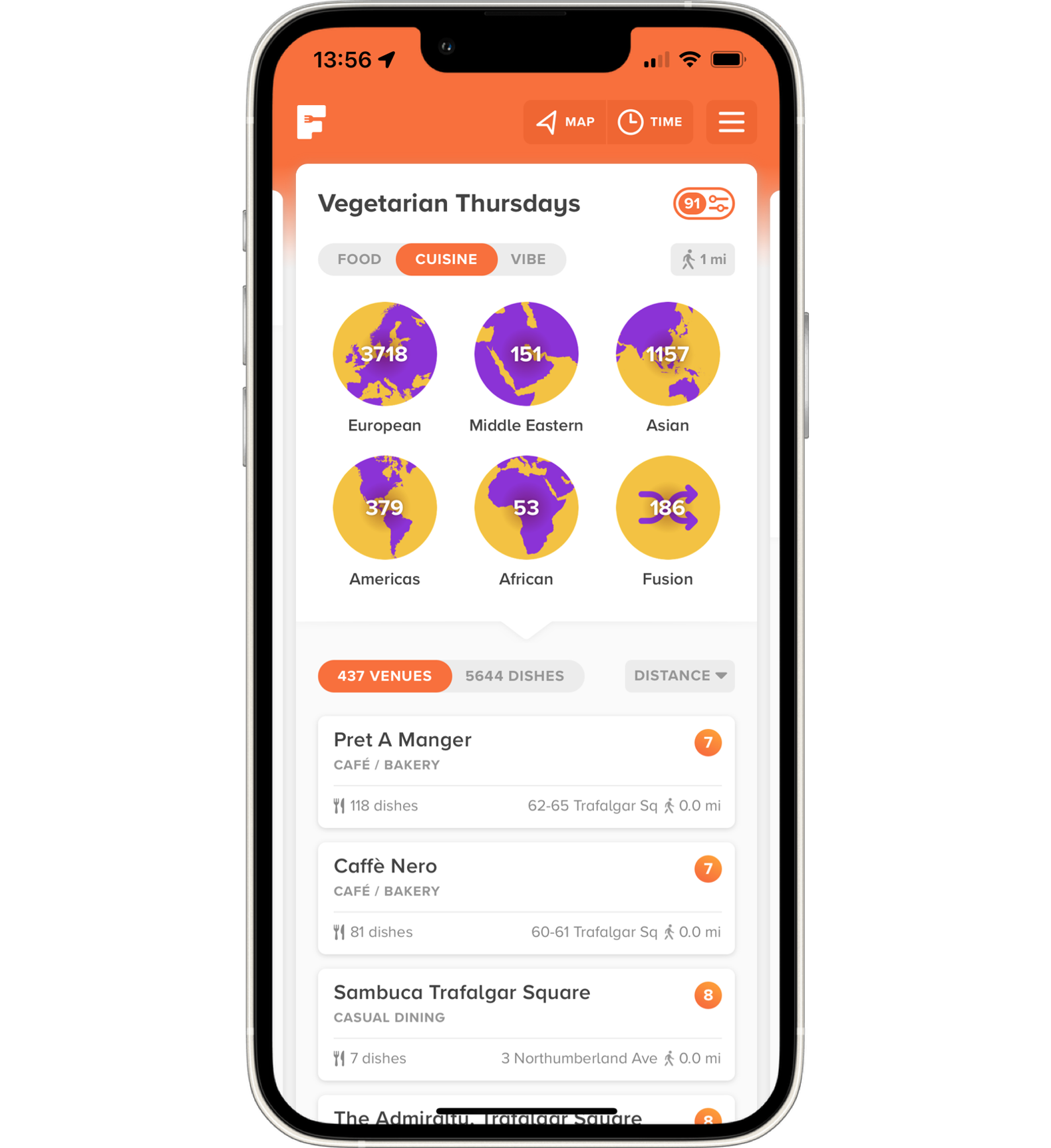 We're on a mission to organise the world's food information, so people can find the food they want. Because when people eat according to their preferences, diet, restrictions, or even cravings – they eat better.
We proudly present the UK's most extensive food registry. Our index has been crafted through countless hours of work by nutritionists, data scientists, and neuroscientists, resulting in a consistent, machine-learning-compatible data structure based on the latest restaurant information. This means that our app can search thousands of restaurant menus to match your tastes...so you can find the meal thats right for you.
Simplicity first.
We strive to make food discovery straightforward in an often complex world of food and nutrition.
Champions of choice.
We embrace diverse dietary needs and preferences, championing choice for everyone from vegans to picky eaters.
User-focused.
We prioritise users needs, ensuring a personalised experience that allows users to eat their way.
Data driven.
Food is art, eating what you want is the science we've taken care of.
Transparency.
We offer clear and accurate information about ingredients, locations, and other relevant details to empower users to make informed decisions.
Let's chat.
User enquiries
Using Foodstyles? Great! We would love to hear your feedback, ideas, or hear about any technical bugs.
Get in touch with the team by emailing us on:
info@foodstyles.com
Media enquries
For quotes, insights and other media inquiries, please contact us on:
press@foodstyles.com
Financial enquiries
For investment opportunities and financial information please contact:
Jacob Notlöv
Founder & CEO
jacob@foodstyles.com